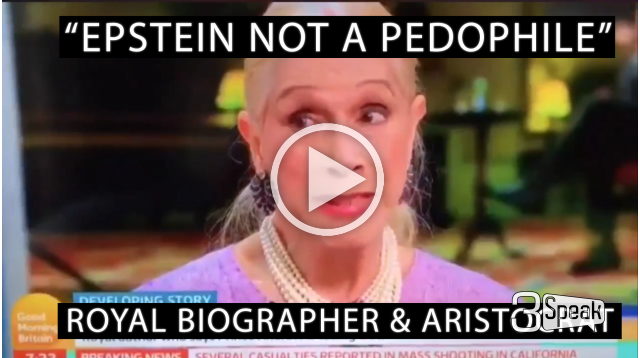 ---
The world of inherited wealth and alleged 'royalty' is commonly one where bizarre beliefs and heavy denials can be found all over. Recent TV footage from Britain shows 'Lady Colin Campbell' (Yes, a woman called Colin) claiming that:
a) Jeffrey Epstein wasn't a paedophile.
b) Paying for sex with children doesn't make you a paedophile.
She appears to be trying to minimise perception of Epstein and Andrew Windsor's behaviour by:
a) Claiming that because he paid for sex that there's no problem (despite children being unable to consent to sex or to prostitution and despite court testimony describing him as often using force and threats of violence to get his way with children).
b) Sidestepping the truth that there were a large number of victims and stories of him basically raping girls as young as 12 and possibly younger with regularity!
I just feel to share this video to expose light into the dark psychological abyss that is artificial hierarchy and massive inherited wealth in Britain.
Wishing you well,
Ura Soul
---
▶️ 3Speak