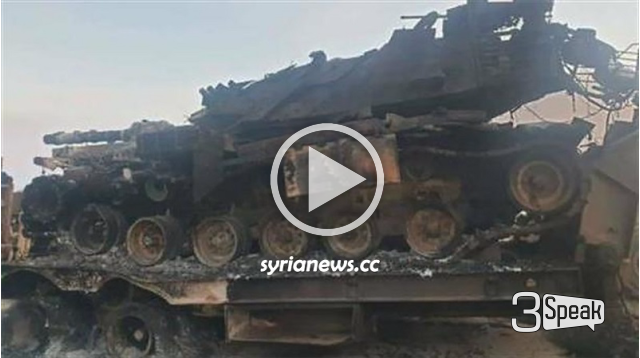 ---
Erdogan issued new threats against the Syrian Arab Army trying to intimidate them to stop killing Turkish soldiers he sent to defend al-Qaeda in the Syrian province of Idlib.
The Syrian Ministry of Foreign Affairs and within an hour time responded with a statement describing the statement of Erdogan as 'hollow and can only come from a person who is detached from reality'.
The Syrian ministry vowed to continue cleaning the country from all sorts of terrorists and invading forces until the last inch.
More in this report: 'Erdogan Threats are Hollow', Syria Challenges the Turkish Madman
---
Your objective comments are always welcomed.
---
Follow @ArabiSouri: Twitter: Arabi Souri Syria News: www.syrianews.cc
---
Donations are highly appreciated, just click on the Donate button via PayPal or Credit Card: Donate
You can also donate with Steem or SBD or even delegate some much needed SP here :)
#Syria #Iran #Russia #InformationWar #Wahhabism #Zionism #alQaeda #FSA #Nusra #ISIS #Terrorism #Saudi #Qatar #Israel #Net #Neutrality #Mainstream #MSM #Control #WarOfTerror #kurdistan #sdf #kurds #RegimeChange

---
▶️ 3Speak