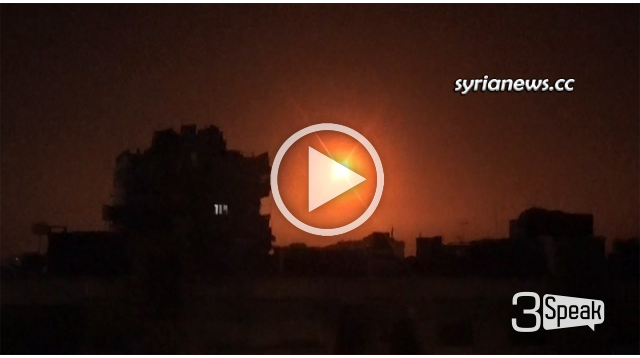 ---
Embattled Erdogan's closest buddy or boss in the region comes to his rescue, at the time Turkish soldiers used as human shields to protect al-Qaeda terrorists in Idlib are killed by the Syrian Arab Army, Israeli embattled Netanyahu comes to his rescue and launches a new bombing campaign south of Syria.
Valentine Gifts between NATO sleep in blood buddies isn't something uncommon, these war criminals work in close coordination and cooperation even at the times one would think that war will start between them after they trade public threats and humiliations, but that's just for the public Sheeple's consumption.
In reality: NATO, Israel, Saudi, Qatar, al-Qaeda, ISIS and their affiliates will surprise you how close they are to each other and how close they work for the worse of humanity using the most heinous war crimes and tactics while exchanging roles in public.
More about this latest escalation in this report: Israel Bombs Syria for Moral Support to al Qaeda, Erdogan
---
Your objective comments are always welcomed.
---
Follow @ArabiSouri:
Twitter: Arabi Souri
Syria News: www.syrianews.cc
---
Donations are highly appreciated, just click on the Donate button via PayPal or Credit Card: Donate
You can also donate with Steem or SBD or even delegate some much needed SP here :)
#Syria #Iran #Russia #InformationWar #Wahhabism #Zionism #alQaeda #FSA #Nusra #ISIS #Terrorism #Saudi #Qatar #Israel #Net #Neutrality #Mainstream #MSM #Control #WarOfTerror #kurdistan #sdf #kurds #RegimeChange

---
▶️ 3Speak