That's right, but it's getting hard for me too keep up. Really, we're only two states down in the Democratic Primaries and Bernie Sanders won both of them, yet there seems to be no end to stories made up in the mainstream media to say that he didn't win at all; every time when I think they hit an absolute low point, they manage to go lower still...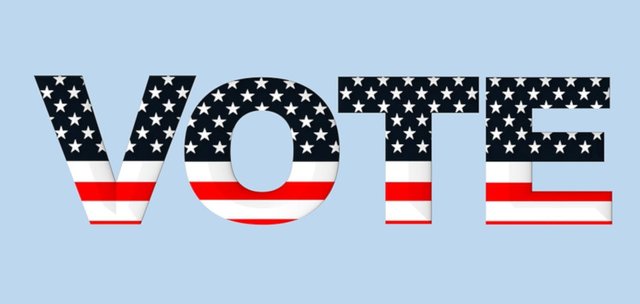 Image by ZIPNON - source: Pixabay
I'm not going to say much today, and just invite you to watch these videos. It's astonishing to behold these mainstream pundits lose their cool over Bernie's flying start; they even tell stone-faced lies in their desperate efforts to stop Sanders' momentum. Bernie won in New Hampshire with Buttigieg finishing second and Klobuchar in third place. Now what is the main story here according to the pundits, the millionaires backed by billionaires? The main story is of course that Bernie Sanders, a democratic socialist Independent, won! But no; on Twitter Reuters had this headline: "Pete Buttigieg finishes second in New Hampshire primary, Amy Klobuchar third." No mention of Bernie, which is actually the NICEST thing they did for him with only one exception.
Bernie Hits Back At James Carville & The Establishment
MSNBC on several occasions reported Bernie's win as a collapse, a loss. He won NH with only 27% of the votes, when in 2016 he won there with a whopping 60% of the votes; clearly he's lost a lot of ground. Only they forget to mention that in 2016 he had only one hugely unpopular opponent in Hillary Clinton, when this time around there were 10 candidates. If the media were pro Bernie they could have reported it like this: Bernie unstoppable as he defeats not one, but NINE opponents! The good news is that their anti Bernie spin is so transparent that even mainstream media viewers see through their lies.
MSNBC's Hatred Of Bernie Backfired On Them
This last video is a compilation of all the Bernie-smears over these past few days. Like I said, it's hard to keep up, and they won't stop. Next, when Klobuchar and Buttigieg are out of the picture, they'll pin their hopes on Bloomberg and they're already talking him up, as according to one "expert" Bloomberg was the big winner in NH. Bloomberg is a racist and a Republican light and a billionaire oligarch who buys his way into the elections; he's everything a Democrat shouldn't be. But he buys hundreds of millions of dollars worth of TV ads, effectively paying the mainstream pundits' wages, so you'll never hear about how bad he really is. Instead they'll talk him up, claiming HE is the one to beat Trump AT HIS OWN GAME, a new authoritarian billionaire racist to beat the current authoritarian billionaire racist... I've always known that the establishment would panic if Sanders did well, but I did not foresee how low they could go; let's hope they've hit rock-bottom.
MSNBC's Pundits Aren't Taking Bernie's Front Runner Status Very Well
---
Thanks so much for visiting my blog and reading my posts dear reader, I appreciate that a lot :-) If you like my content, please consider leaving a comment, upvote or resteem. I'll be back here tomorrow and sincerely hope you'll join me. Until then, keep steeming!

Recent articles you might be interested in:





Thanks for stopping by and reading. If you really liked this content, if you disagree (or if you do agree), please leave a comment. Of course, upvotes, follows, resteems are all greatly appreciated, but nothing brings me and you more growth than sharing our ideas. It's what Steemit is made for!





I am a proud helpinaut! @Helpie is looking for new members! Helpie has been growing nicely and we are always on the lookout for new valuable members. We are very supportive and community oriented.