This story goes on at some length.
If you would like to see the propaganda as it is spray painted on the walls of the world, this article is for you!
Lots of pictures.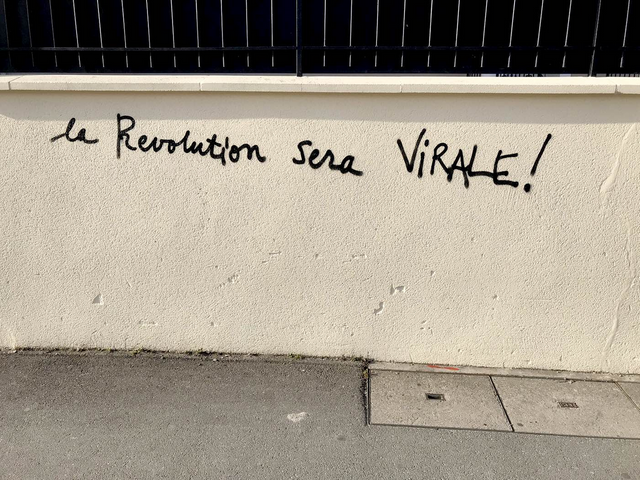 The Agitprop of the Pandemic

Posters, Stickers, and Graffiti from around the World
To get a sense of how anarchists and other rebels have been responding to the COVID-19 pandemic and the authoritarian power grabs that accompany it, we have collected pictures of posters, stickers, and graffiti from Austria, Brazil, Chile, France, Germany, Greece, Mexico, Slovenia, Spain, and the United States.
We present them here with translations and notes.
Look through these to find new slogans and imagery that you can adjust for your own context.